In winter, your bedroom may be covered in thick blankets and comfy chairs in an effort to contrast the nippy weather with some interior coziness. But spring is officially here, which means it may be time to breathe some fresh air into your bedroom furniture once again.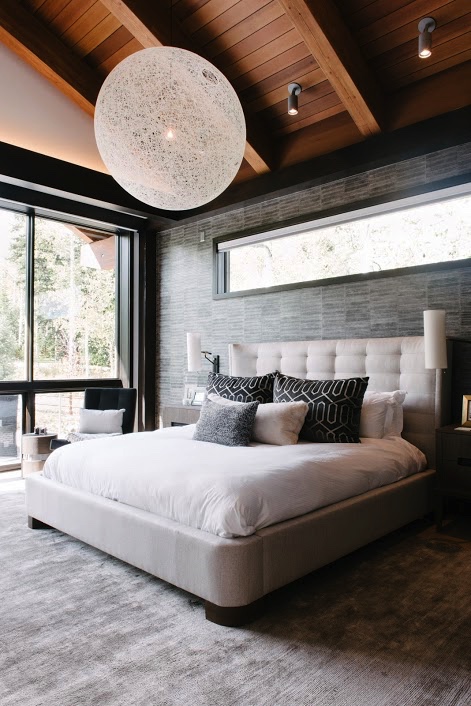 Here are a few fun and easy ways to kick winter to the curb and revive your personal space this spring:
Give your walls a fresh coat of paint.
You don't need to go too dramatic with your paint colors in order to feel a difference in your room. A change in the shades or even just painting one of the walls can help your bedroom feel new and inviting.
Bring in the pillows.
New throw pillows in spring colors can be just the color change you need to breathe some life into your bedroom without painting the walls. What's more, you don't even have to buy new pillows to feel the full effect. Pillow covers will work just as well and, when the weather gets cool again, you can simply switch the covers out like a pair of socks.
Put some new art on the walls.
Art is another way to make a room feel brand new. Consider using pictures of flowers, plants, or other symbols of spring to bring the season into your personal space.
Change up your plants.
Spring is the season of flowers, so it only makes sense to bring in some new greenery and color into your space. If you're not too fond of plants or if you love the ones you already have, consider changing their positioning or getting some fake plants to switch things up.
Change up a piece of furniture.
Up to 57% of homeowners surveyed by Furniture Today said they have a preference for vintage furniture. Try spicing up your bedroom by swapping out a piece of decor that's a more modern style with something vintage. A vintage piece used for modern purposes is a great callback to the revival of spring.
Spring is a time of revival and renewal, so it's only fitting to refresh your bedroom furniture in San Diego where the Design Kollective can help you find pieces you'll love. To learn more about our outdoor furniture, living room furniture, dining room furniture, or bedroom furniture in San Diego, contact the Design Kollective today.