Spring is on the way, which means once the warmer weather hits you'll be spending more of your time entertaining outdoors. However, for those whose outdoor spaces leave something to be desired, the call of spring can leave you feeling anxious to amp up the volume on your exterior designs.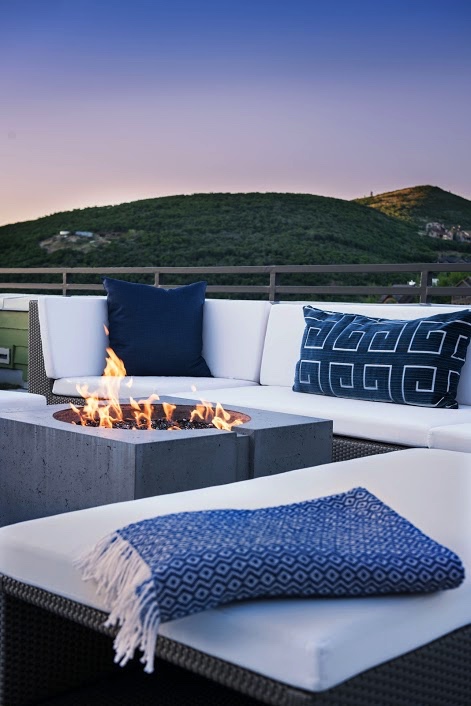 Whether you have an entire backyard at your disposal or a simple patio, the right outdoor furniture can help you turn your outdoor space from drab to fab in no time. That being said, here are a few outdoor furniture items you can bring to your space to make it feel like just another extension of your home.
Lay out the area rugs
Approximately 37% of respondents in a Furniture Today survey said they would purchase "chat group furniture" for their outdoor space. For those who aren't fans of the fire pit, an area rug is a great way to create a designated social space in your yard. What's more, area rugs can pull together different styles of furniture into a cohesive design.
Make it rain pillows
One of the best ways to make an outdoor space feel more like your home is to cover your outdoor furniture the way you would your indoor furniture: with pillows. Throw pillows come in an array of colors so you never have to worry about not finding your style. Additionally, they add an extra bit of comfort so you don't have to worry about moving anytime soon once you sit down.
Break out the sofas
Who says a couch needs to be indoors? Outdoor sofas and sectionals are a great way to up the comfort level of your outdoor space. They also help to reduce the number of additional chairs you might need to make your space a true social area. Sofas are a unique piece of outdoor furniture for those who aren't too keen on wicker and prefer to enjoy the warm San Diego breeze as much as they can.
Whether you prefer bohemian chic or modern glam, you can find an outdoor furniture look that makes your exterior space feel just like the interior. To learn more about outdoor furniture, living room furniture, and bedroom furniture that speaks to you, visit or contact Design Kollective today.