Living room design trends are a fun way to explore your personal style without making any permanent changes to your home like your kitchen cabinets or bathroom tile. They're also great for sprucing up your space and making your house feel fresh and modern.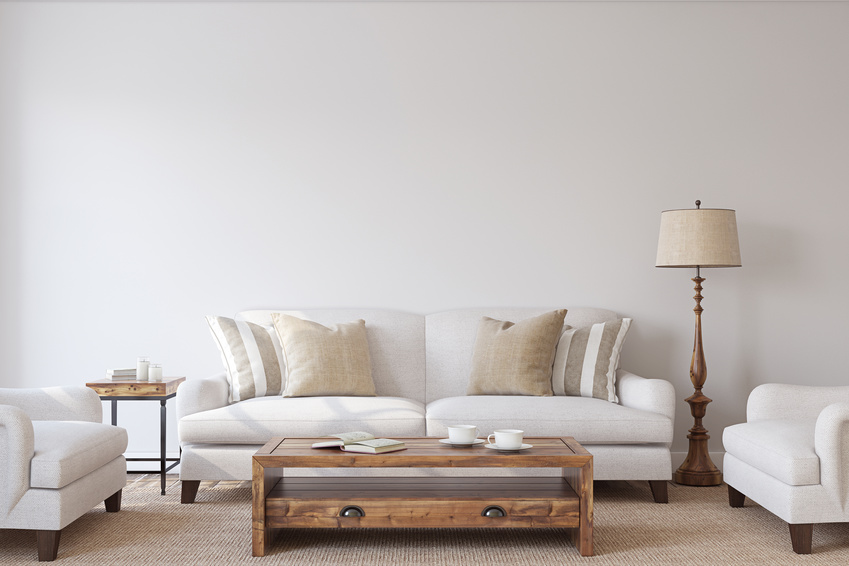 Whether you're curious about up-and-coming trends in the interior design world or you're looking to give your living room a facelift, we've compiled some of the top living room trends we're seeing in 2019 so you can incorporate them into your own space to your heart's content.
Informal living spaces and a vanishing couch
A living room might not feel like a living room without a sofa. Up to 60% of participants in a Furniture Today survey said they design their living room around their couch.
But a recent living room trend that's been going around in 2019 is getting rid of the sofa entirely. Instead, homeowners and apartment renters are using non-traditional seating groups including club chairs, cozy ottomans, and loveseats. The design creates a more informal lounge area while also catering to smaller spaces.
The return of the living room as the social hub
The sofa's disappearance may be a surprising trend in 2019, but that doesn't mean living rooms aren't being designed around conversation. In fact, another common 2019 trend is the return of the living room as the social hub for conversations.
The TV is no longer the main focus for the living room because so many different forms of media are available and you can stream on multiple devices. And because the TV is no longer the focal point, seating can be turned back to face each other instead of the wall.
Bold colors
You may have seen that minimalism isn't going anywhere just yet, but neither is maximalism. A growing number of living rooms in 2019 are turning to bold and saturated colors.
From fearless patterns to unexpected fabric choices, homeowners are going their own way to make their space boldly their own.
Where can I find boutique home furniture near me?
Furniture is an important part of what makes your home feel like home, which is why vintage decor and boutique home furniture are so popular. In fact, furniture sales are projected to represent $13.6% of all retail e-commerce sales in the U.S. in 2021.
If you're looking for boutique home furniture to style your space, Design Kollective has the chic luxury furniture you need. For more information on our living room furniture pieces, area rugs, or home lighting, contact Design Kollective today.