Small spaces can be a challenge to decorate, especially small bedrooms. You only have so much room to work with, which can make it difficult to balance comfort, style, and storage. Fortunately, there are a number of creative ways to decorate what small sleeping space you do have. Consider the following solutions to amp up the style in your bedroom despite your close quarters.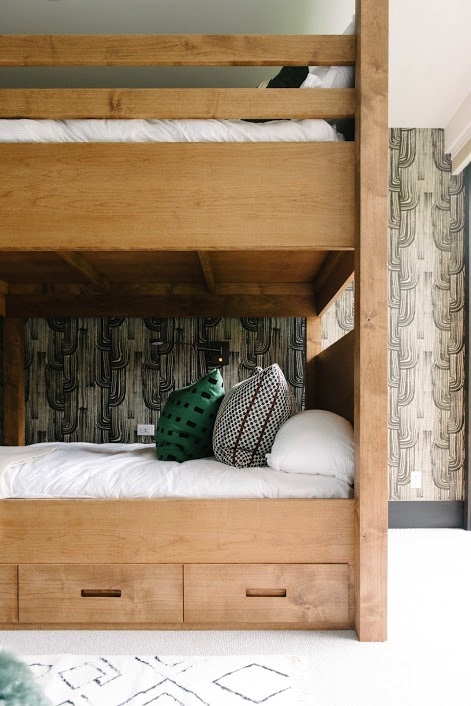 Give your bedroom furniture double-duty.
You've most likely heard about living room furniture serving double-duty in small spaces like studio apartments, but you can also use bedroom furniture for dual functions as well. For instance, small chests can provide storage space that may be lacking in your closet while also serving as compact side tables.
Light up the room with a sconce.
Lamps can be their own kind of artwork, but in a small bedroom they can take up valuable floor and desk space. That being said, consider using a wall sconce for a little extra brightness instead. Not only are wall sconces not as large as lamps but they can also attach to your bedroom wall.
Get creative on the walls.
Artwork is one of the best ways to maximize style in a space whether your bedroom is large or small. This is especially true as maximalism begins to eclipse minimalism in 2018's interior design trends. Art can make a small bedroom feel bigger and more welcoming.
Be smart with your furniture.
A small space doesn't necessarily mean you need to use small furniture. Sure, compact furnishings like stools and chests can be a great way to save floor space. However, when it comes down to it, as long as you're sticking within the measurements of your space you can go as big as you want. This goes for the size of your bed as well. Compared to sofas, which can last between seven to 15 years, a mattress will last you about 10 years so don't be afraid to get one that lets you sprawl out. It's your bedroom, after all.
It can be a challenge to maximize the style in your small bedroom if you're using the wrong size bedroom furniture. To learn more about bedroom furniture for small spaces and other indoor furniture like area rugs, contact Design Kollective today.