Thu, Mar 28, 2019 by Lynsey H.
Picking the right furniture is a big decision. Experts report that a purchase of furniture is the third largest purchase most people make in their lives. It ranks just after buying a house and a vehicle. Whether you are looking for bedroom furniture in Orange County or someplace else, there are things you can do to make sure you are buying the right items for your home.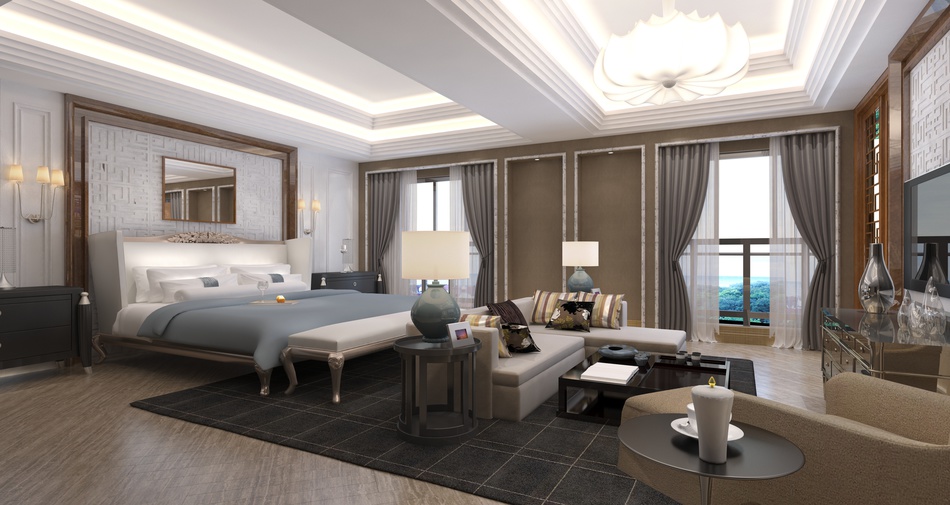 Look at your space. Before you set out to look for bedroom furniture in Orange County or other areas, you should take some time to measure your bedroom space. You should do the same if you are looking for living room furniture. You need to know how much space you have so you buy the right sized items for your rooms. You also need this if you are going to look at area rugs. You also want to find furniture that makes the best use of the space you have and that opens up small spaces if that is what you have to work with.
Think about your style. Do want to go with luxury furniture or something more casual? Some people prefer sleek and modern furniture while others like more traditional home furniture. Before you start looking at bedroom furniture, you need to know what kind of furniture suits your style.
Are there beds that you really like? There are a number of styles and kinds of beds out there. You should get one that you really. By determining what kind of bed you want in your bedroom, you are not acting like the princess who could sense a pea under a stack of mattresses. Before you look for bedroom furniture in Orange County, you should think about what kind of bed you want.
After the bed, your next big decision has to be what kind of nightstands do you want? After your bed, these items are the most looked at in your bedroom. You need them to all work together to create a harmonious look and feel. You also need them to serve their function. They need to accommodate your phones, alarm clock, remote control, and whatever else you want to keep on them. When you are looking, you do not have to limit yourself to nightstands. Bedside chests can also work.
What kind of furniture do you want for your clothing? A lot of this depends on the closet situations. Here are some of your options when it comes to clothing storage:

Dressers: These tend to be wider than they are tall. They often work well when a mirror is placed on top of them. These typically have between six and nine drawers. There are two or three columns and between three and four rows. If two people have to share it, this is a much better option than a chest.
Chests: These are taller and more narrow. These make for great options in smaller bedrooms. They have between five and seven drawers arranged in one column.
Armoirs: These are great if you need more space to hang your clothing. In a typical armoire, there is both some room to hang clothing and a space for drawers.
Take two or more pieces together to make a bigger piece. If you have items that are all similar and work well together, you can create a larger piece. As you place your furniture in the room, you can decide how to place your items.

Think about your media. Many people have entertainment centers for their television, sound system, or whatever else they may want in there. Care also has to be taken in dealing with all of the cords and cables that are required by the entertainment systems. If you do you not have enough room in your space for a cabinet for all of your equipment, you can always look into mounting it on the wall.
Of course, the climate in which you live also should be considered when you are picking out new bedroom furniture. If you are looking at bedroom furniture in Orange County you may want something different than if you are looking for bedroom furniture in Boston.