Homeowners of the modern day are constantly being bombarded by luxury. Smart home systems promise to bring your house into a new technological era, home decor and renovation shows encourage you to go all out in your redesign -- even the brief glimpses we get of celebrity homes are dripping in extravagance.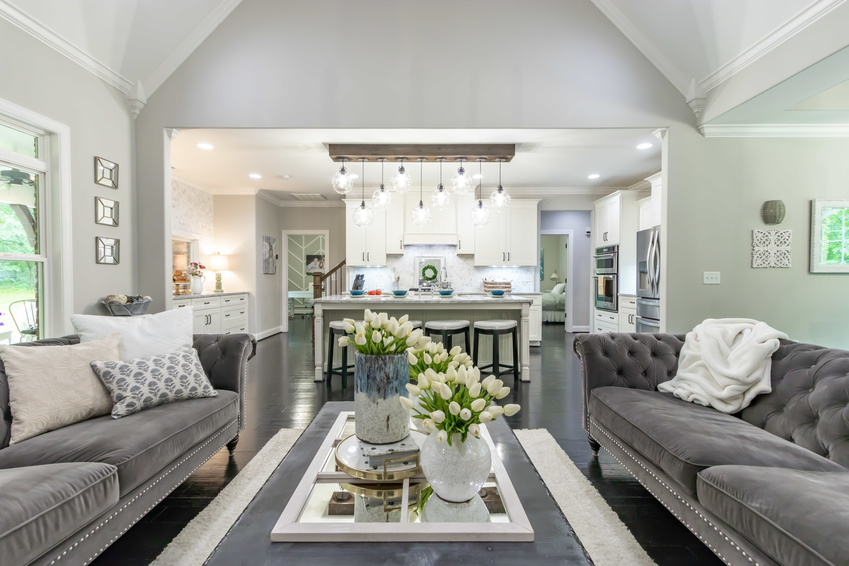 While boutique furniture and luxury furniture are certainly beautiful, they're not always within reach of the average American family; in fact, furniture is typically the third most expensive thing people buy, following a home and a car. Here are a few tips to give your home that luxe feel without breaking the bank.
Think Big: The fastest way to do this is through large statement pieces. Oversized hanging art can usually be inserted without rearranging the entire room, and can completely alter its aesthetic: its a high impact look with little hassle. You can even make your own if you're interested in getting your hands dirty!
Simplify: Clutter, though charming in certain cases, can easily make a room look messy and disorganized. If you're going for a chic look, you'll need to purge; pare down your collection and only keep pieces that have sentimental value – this includes everything from big pieces of indoor furniture to tiny knickknacks. The final, simplified space will allow your remaining pieces to really shine.
Hide Your TV: Sophistication is often marred by the presence of technology. A huge black television, complete with wires poking out all around it, will draw the eye and your efforts will have been for nothing. Instead, find a way to hide it: repurpose old living room furniture (like a hutch) to place the TV inside, or simply surround it with a gallery wall. It doesn't need to actually disappear so long as its impact on the room is lessened.
Though furniture can be quite expensive, it is often worth the price. After all, the average sofa can last up to 15 years, making an investment in one purchased from a boutique furniture store all the more rewarding. Best of all, you can combine the tips above with some quality pieces to truly give your home a lush aesthetic.
Design Kollective is proud to offer luxury furniture from a variety of boutique furniture stores. Visit our website at designkollective.com today.