Thu, Feb 14, 2019 by Lynsey H.
One of the best things about a new year is that you can challenge yourself to step outside of your comfort zone and try new things. And there's no better place to start doing just that than in the comfort of your living room.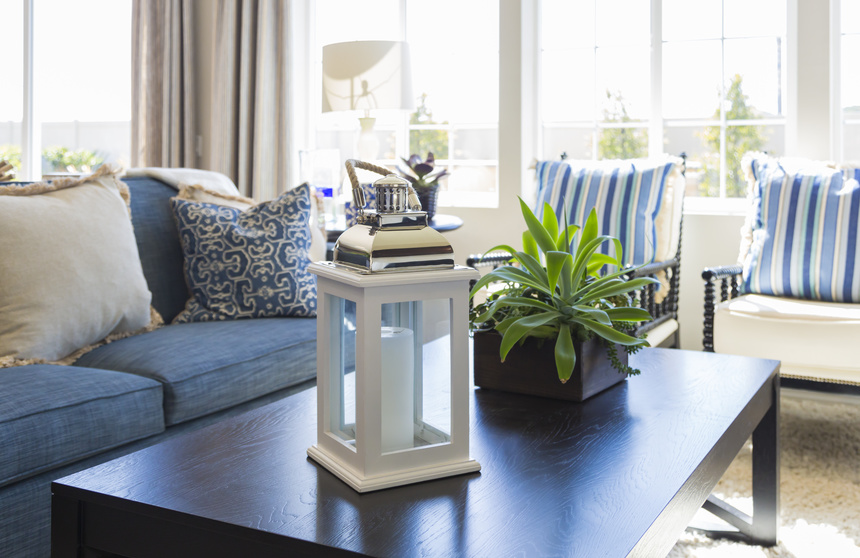 Don't be afraid to try something bold in 2019 whether it's with a unique sofa or new paint color. Not sure where to start? Here are four daring decor ideas to think about:
Go colorful with your couch. Your sofa is a key focal point in your living room even if it's turned to face the TV. If you're in need of a new sofa this year, consider choosing one that's in a bold jewel tone or a vibrant yellow.
Create a wall accent with removable wallpaper. Vintage furniture is always a great way to make your space feel cute, but an accent wall can really make it stand out. Removable wallpaper lets you play with an accent wall without having to use real wallpaper that can be a lot more difficult to take off.
Give the architectural elements of your home a coat of paint. You don't have to use removable wallpaper or paint to make a certain area in your living room stand out. Instead, leave the walls white and paint the architectural elements in the space instead. By painting the crown molding, ceiling, or window frames, you can really make these pieces of character pop.
Have fun with shape. It isn't just color and pattern you can have fun with in your living room. You can also have fun with shapes. Consider getting a coffee table in a unique shape or a sofa that has quirky lines.
Where can I find a boutique home furniture store near me?
Up to 57% of homeowners surveyed by Furniture Today said they prefer vintage furniture. Whether you're looking for vintage decor or luxury furniture for your space, Design Kollective is the boutique home furniture store for you.
We offer boutique furniture in Atlanta GA, San Diego, Chicago, and other hot spots so you can find what you're looking for wherever you are. To learn more about our vintage furniture options, home lighting, area rugs, and more, contact Design Kollective today.