When it comes to decorating your space, sometimes it's the small choices you make that can add up and make the biggest impact. For those who live in an apartment or home that has some unsightly quirks, decorating your space can be an empowering moment for you.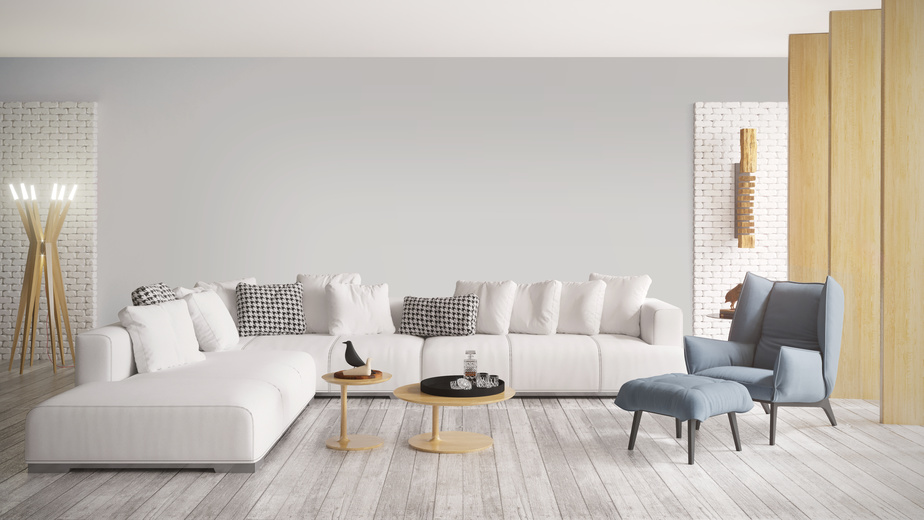 By focusing on the things you like about a space, you can find a way to blend in the things you don't like without having to spend an arm or a leg on a renovation. That said, think on these lessons the next time you get ready to spruce up your space.
Focus on your furniture
In a perfect world, we'd all be able to design the layout of our apartment and home. To make do with the layout you have (and to learn to love it), focus on the furniture and accessories you can bring into the space.
By using darker colors toward the lower part of the room and using lighter colors as you go up toward the ceiling, you can add visual interest to your living room (and other rooms) to make it feel classic. You don't need to stick with neutral colors to achieve this, either.
Decorate from a personal standpoint
Trends can be a lot of fun, but when it comes down to it, decorating your space from a personal standpoint is one of the best ways to go. Not only will your space feel more like your own a lot faster but it will also create a sense of timelessness in your home.
For instance, mid-century modern style is beautiful but it's also very, well, mid-century. By choosing boutique furniture that speaks to you and decorating based on your own personal style, your space will never feel out-of-date.
Where can I find boutique furniture in Atlanta GA?
The majority of furniture consumers, according to a 2015 Furniture Today survey, are willing to pay 20% more than usual for sustainable furniture. It's understandable; you want your furniture to last and be eco-friendly as well as stylish.
For vintage decor and boutique furniture in Atlanta GA you can incorporate into your own space, look no further than Design Kollective. With a wide variety of living room furniture and high-end outdoor furniture, you can make your space beautiful both inside and out. To learn more about our boutique furniture in Atlanta GA, contact Design Kollective today.