Summer is slowly coming to an end. As the weather cools down and the leaves change color, you'll start pulling out the things that make your home feel extra warm and cozy.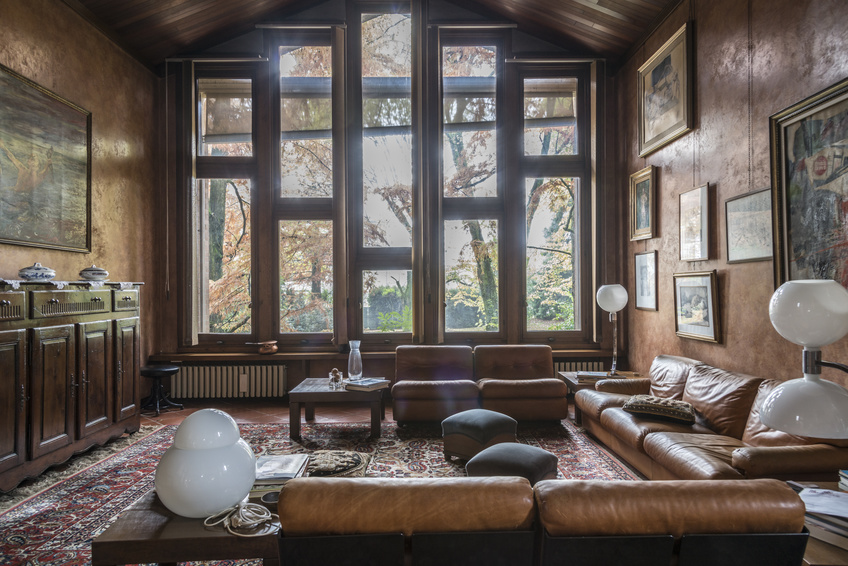 A few well-chosen throw pillows and blankets can turn your living room into the ultimate cuddle zone. That said, here are a few things you can do to turn your living room into a stylish fall dreamscape this season.
Texture is queen
You may have heard that it's good to play with textures if your living room or bedroom is starting to look a little flat. This is because differences in texture add an extra layer of depth to the space.
In fall, texture is one of the best things to play with in your living room design. Blankets, throws, and pillows with different textures make the room feel cozy and inviting.
Bring in more neutrals
For those with vibrant living rooms, consider bringing in more neutral colors. Neutral tones have a way of softening a room and making it feel relaxing.
For those with neutral living rooms already, try spicing it up with an accent piece in a dark brown, red, or orange. These fall colors will give your space a breath of life.
Lay down all the rugs
Another way to bring texture into your space is by layering. This includes throw pillows and blankets, but most importantly it includes rugs.
By layering a smaller rug on top of a full-length rug in your living room, you build depth in your space and make the floor just a little bit comfier on your guest's feet.
Go hand-knit with your fabric
When you're covering your couch with your fall-themed pillows, don't forget about the types of texture you're using. Faux-fur and fuzzy pillows are great, but hand-knit fabrics can go the extra mile.
Consider using throw pillows decked out in cable-knit covers or drape a quilt over the back of your couch.
Where can I find high-quality living room furniture in San Diego?
Approximately 60% of participants in a Furniture Today survey said they focus their living room furniture around their couch. That means it's crucial that couch you choose is as chic as possible.
Luckily, Design Kollective has the boutique living room furniture in San Diego you need to make your home look its best. For more information on our living room furniture, outdoor furniture, and bedroom furniture in San Diego, contact Design Kollective today.