Minimalism is still incredibly popular in many American homes. Unfortunately, decluttering means you'll need to spend some time seriously thinking about what you need and use in your space.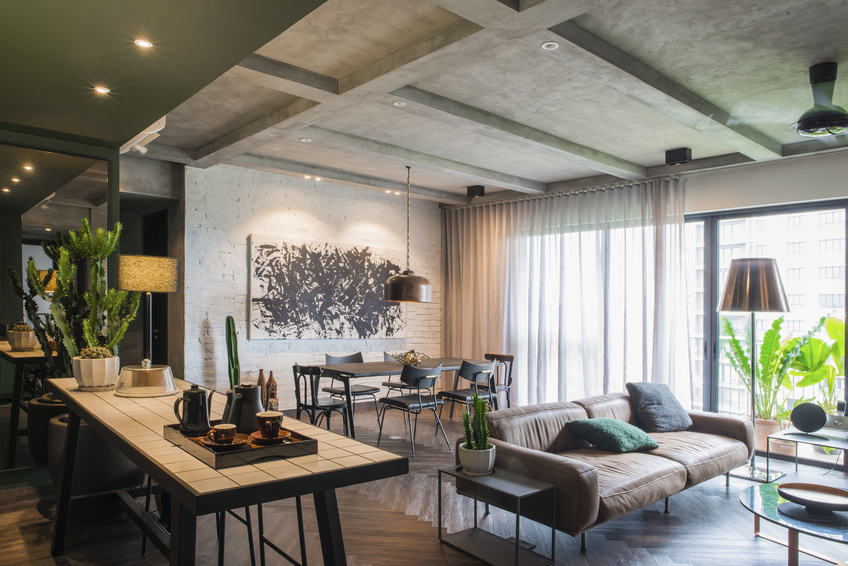 The little things are always the easiest to let go of. After all, how many coffee mugs do you really need? But getting rid of certain pieces of furniture in your home and replacing them with better options can free up your space.
That said, here are three pieces of furniture in your home that you ought to consider getting rid of or selling today.
Large entertainment centers
An entertainment center used to be one of the first things you'd see when you walked into a person's living room, but have since been replaced by wall-mounted televisions.
If you still need an entertainment center, consider camouflaging it with the rest of the wall. A slim console table can also help to camouflage your entertainment unit.
Oversized coffee tables
Coffee tables are often a necessary evil when it comes to living rooms. They provide a place for you to put snacks and drinks for guests. But the problem with coffee tables is that they also take up a lot of space.
This may not be a major problem if you have a large living room, but if yours is on the smaller side it can be a sizeable issue.
Opt for smaller versions of the coffee table you know an love. Popular choices right now include nesting tables, C-tables, and slim snack tables.
Big and bulky night stands
Nightstands are like the coffee tables of your bedroom. They're where you keep your glasses, your relaxing book, and your glass of water for when you're hit with that midnight might thirst.
But they also take up a lot of room. Consider going the same route as your replacement coffee table by replacing your bulky nightstands with slimmer tables.
Where can I find living and bedroom furniture in San Diego?
The average U.S. consumer is willing to spend up to $2,200 on a living room redesign. But what about your bedroom furniture where you do the most of your relaxing?
Whether you're looking for outdoor furniture, dining room furniture, boutique furniture, or bedroom furniture in San Diego, Design Kollective has what you need to keep your home or office looking as stylish as possible. To learn more about the boutique furniture Orange County has to offer, contact Design Kollective today.